What Are My Tooth Replacement Options?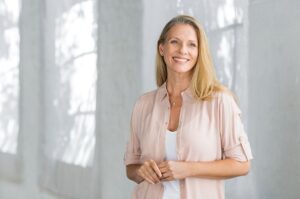 If you have missing teeth, there are more options now than ever before to replace them with results that look, feel, and function like natural teeth. Gone are the days when traditional dentures were often the standard recommendation. While dentures can still be the ideal option for some patients, the fact is that most individuals are candidates for more advanced treatments that have none of the drawbacks associated with dentures. At Bethesda Sedation and Implant Dentistry, our team of implant dentists offer the latest forms of teeth replacement available, including: 
Dental Implants: Whether you are missing one tooth or multiple teeth, dental implants offer exceptional advantages, including the ability to look and feel virtually indistinguishable from natural teeth. A dental implant consists of a titanium post that is anchored to the jawbone where the tooth is missing. Over several months, the implant should fuse to the bone and essentially become an artificial tooth root. Once a custom dental crown is placed on top of the implant, the results should mimic a natural tooth in almost every way. Dental implants can ultimately improve chewing, speaking, and smile aesthetics while protecting the jawbone from further deterioration. 
Implant Dentures: This option effectively offers patients the best of both worlds. Implant-supported dentures (also referred to as "implant dentures" or "implant-anchored dentures") are hybrid teeth replacement options, combining the benefits of dental implants with a custom denture prosthesis. This treatment can be particularly useful for patients who are missing full rows of teeth. Implant-supported dentures use a select number of dental implants strategically placed in areas of the mouth that can adequately support a denture. This makes it possible for patients to have a much more secure-fitting denture and to reduce the need for denture adhesives. Implant-supported dentures offer a huge upgrade over traditional dentures.  
Dental Bridges: If you are missing a few teeth (or even just a single tooth) in a specific area, a dental bridge may be the ideal solution. Bridges are comprised of artificial teeth supported by either a crown or a dental implant on each side of the gap caused by missing teeth. These restorative treatments have been successfully utilized as missing teeth replacement options for decades. They can often serve as a good alternative for patients who have one or multiple teeth missing in a single area of the mouth and are not the best candidates for dental implants. 
If you are looking for effective missing teeth replacement options and would like more information, or if you would like to schedule a consultation, please contact our practice today!