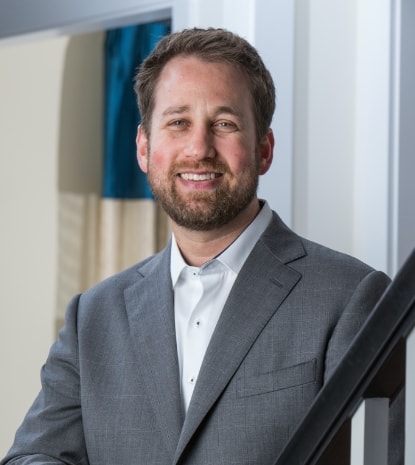 Dr. Robert Schlossberg, also called Dr. Rob by his patients, successfully graduated from The George Washington University with a degree in emergency medicine. He earned his DDS degree from The University of Maryland, where he found a passion for studying and practicing complex restorative dentistry. 
Dr. Schlossberg has always been dedicated to keeping up with the latest developments in the industry. He has completed a surgical clerkship in advanced surgical techniques and post-graduate training in cosmetic dentistry, restorative dentistry, and other popular areas of dentistry. Dr. Schlossberg attended the esteemed Dawson Academy in St. Petersburg, Florida and The Misch Institute in Implantology to complete his post-graduate training. He received valuable dental knowledge and skills from Drs. Carl Misch, John Suzuki, Clifford Ruddell, and Michael Pikos. With his education and training, Dr. Schlossberg is well-versed in the current techniques for root canals and dental implant-related procedures.
In his free time, Dr. Schlossberg enjoys sailing in the Chesapeake Bay, walking around town with his dog, and traveling the world. He especially loves to spend time with his friends and family, including his two sons, Carter and Bennett, and his wife, Dr. Deborah Klotz. 
Affiliations
Dental Organization for Conscious Sedation – Member
Crown Council – Member
Academy of General Dentistry – Member
Invisalign® – Provider
American Dental Society for Anesthesiology
International Congress of Oral Implantologists – Member